Virtual travel trips to Thai Museums, a new way to learn during COVID season.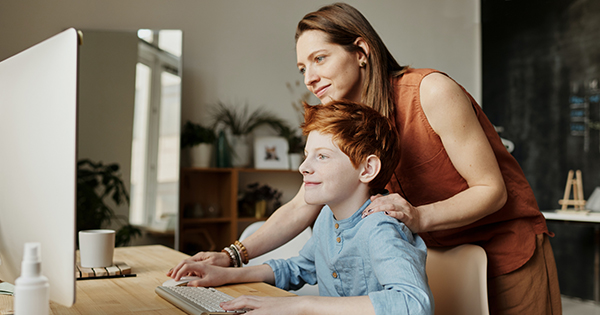 Being at home during these months has rendered many of us bored. Nobody knows what to do during these exhaustive months since the COVID-19 pandemic has struck Thailand again. But being bored at home doesn't mean you can't enjoy the attractions we so dearly missed. With 360-degree imaging technology, you can learn to love and love to learn again. Today, we'll introduce you to 3 Virtual Museums in Thailand whose doors are open for free admission every day all the time through these websites.
Experience exotic art at the National Gallery
If you are an aesthete, don't miss the chance to visit the National Gallery located beside Sanam Laung. Home to some of the best pieces of art created by renowned artists across the country from the past to modern time, the museum displays paintings, sculptures, handicrafts, and applied arts. With a simple click, you can join the virtual tour and find yourself in front of the museum, slowly passing the ticket booth before entering the exhibition halls on the ground floor. Moving on to the second floor, you will see the traditional Thai art exhibition hall. And if you are still not satisfied, you can also enjoy perpetually rotating exhibition halls. In these halls, many precious masterpieces are on display. You can zoom in close to examine each individual piece. We can guarantee you, the next thing you know, you have already lost track of time amongst the exhibits.
Explore scientific wonders at the National Science Museum
Although the National Science Museum has been open for some time, this dice-shaped building holds a vast many wonders. It is packed with science and technology exhibitions for adults and children to enjoy. Although most might think that a museum trip through one's screen is no match to the experience of playing, experimenting and feeling everything with one's own hands, this virtual tour is an exception. This is because we are entertained by pictures, sounds and games throughout each of its six floors that portray the evolution of life, mathematics, light, sound, energy, the environment, earthquakes, global warming, robotics, space and so much more.
Simply click here to see it for yourself.
Walk with dinosaurs at the Sirindhorn Museum
If your childhood room was decorated with toys of Brachiosauruses and T. rexes, then the Sirindhorn Museum is a must. The first official dinosaur museum in Thailand located in Kalasin is divided into eight zones where you can learn more about the origins of the universe and the world, including the evolution of living things. The museum also presents plenty of dinosaur knowledge and stories of paleontologists who study fossils and remains of other ancient life forms. The highlight of this museum is the virtual tour displaying countless dinosaur bones that were unearthed in the Phu Khum Khao area. The exhibition tour allows visitors to interact by clicking to see pictures, videos and details on the placards. Some games are even added at certain points so everyone can catch their breath after absorbing all the information about Little Foot and his friends. And to top it all, you can actually see the dinosaurs move through 3D simulations. It is, needless to say, an impressive sight. Interested? Explore here.
Although we're not able to go out these days, don't let COVID-19 stop you and especially your children from learning about the world beyond your home. Hopefully now you can make an appointment with them to go to the museum together.