Baking for Beginners: Get Started Today
16 November 2020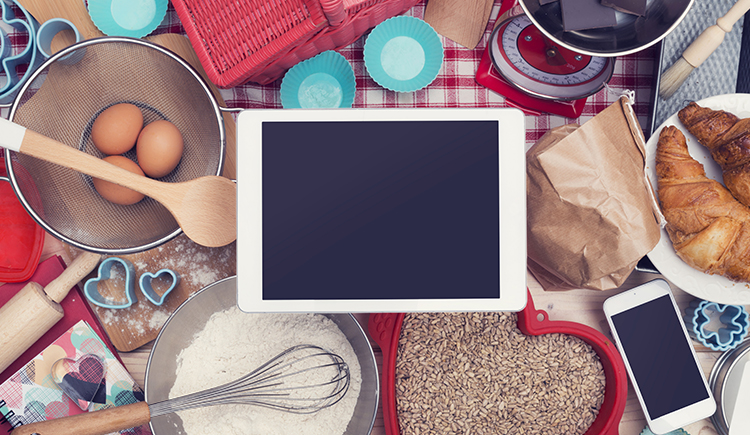 If you have a sweet tooth and enjoy sweet things like cakes, muffins and cookies, you may want to start baking yourself or have a dream of owning a bakery. By being able to bake for yourself, you can control the exact taste of your baked goods as well as selecting the preferred amount of ingredients. Sounds interesting? Here are some tips for you to get started and suggestions for where you can find more resources about baking.

All the must-have equipments for beginners

Knowing about the equipment and using the right tools for each baking process are the important steps for beginners. However, you may not want to invest in acquiring a lot of equipment since you do not know how long you will bake for or if you will eventually get bored and quit. If you're in this situation, we suggest you survey your kitchen or your parent's kitchen—chances are these equipment are already available. Now, you can just focus on buying only the ones you're missing.

For all baking purposes, these are the essential equipments:

1. Baking measuring tools
- Measuring spoon
- Measuring cup
- Food scale

2. Mixing equipments
- Spatulas
- Whisks
- Mixing bowls
- Sifter
- Stand mixers

3. Baking equipments
- Oven
- Hot air fryer
- Steamer

4. Pastry tools and moulds

These tools and equipment are made from different materials and ranges in prices. You can learn more about how to choose these tools and where to buy them by watching YouTube channels Chef Noon So Sweet by Chef Nun and VIPS Station.

Which desserts should I start with?

After you have the right tools and equipment, the next step is deciding which menu or desserts you should start with. Finding ideas is actually very easy, just choose your favorite dessert. Or, you can look around on your social media and bake the same menu as your friends. Another way is to find inspiration from looking at pictures and video galleries of sweets from different websites and mobile applications such as Pinterest and choose from there. If you still haven't found an idea from doing all the above, you can start with simple menus such as brownies, blueberry cheese pie or banoffee. These menus are simple to do for beginners and you can do it without having an oven (depending on the recipe).

Where do I buy tools and ingredients?

All the ingredients for baking can be found from the supermarket. Mainly, you will need to have eggs, milk, butter, flour and sugar. Buying from the supermarket could be pricey, which means if you're looking for a cheaper price, you can browse shops that specialize in selling baking materials and ingredients. Some of these shops offer home delivery and you can order items from them via Shopee or Lazada. If you need larger quantities of ingredients, you may opt for buying wholesale and getting even better prices.

Where can I get the recipes?

Now that you have the right tools and ingredients, the last step is to look for the recipes and to follow the steps carefully. This includes not skipping some steps and making sure temperatures are well-controlled. There are a lot of YouTubers who are hardcore bakers and they explain each recipe in detail. Here are some of Thai YouTube channels we recommend you to check out: So Sweet By Nun, VIPS Station and Aunt Mariah Kitchen. These channels offer various baking recipes. They have tried and have tested them many times to prove that they are good enough.

As for international YouTubers, we recommend HidaMari Cooking and Cooking tree. Both of these channels are made by Japanese YouTubers who focus more on using simple videos to explain the steps rather than having the YouTubers talk. They also use the ASMR techniques, which use sounds to help you relax when you are watching the videos.