Tips for staying productive while working from home
20 May 2020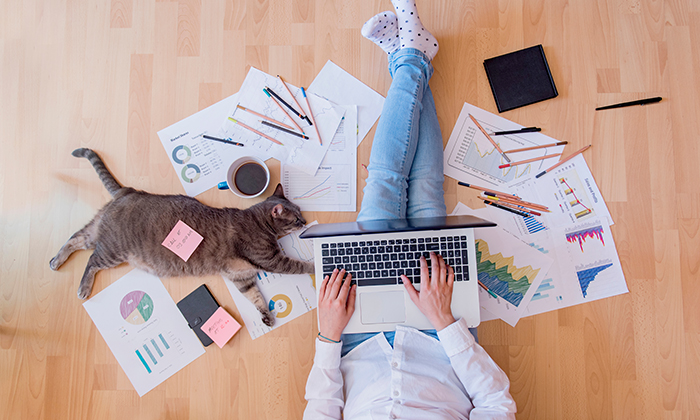 COVID-19 has caused many companies to set a policy for employees to work from home following social distancing measures suggested by the government. Although these measures have lessen the infection rate, physical distancing and self-isolation has resulted in an increased number of people feeling lonely and stressful from working alone. Working from home could be a new normal for many people. Here are some tips for working remotely that can help us make the most out of the situation.
Maintain Regular Hours
Working at home doesn't mean you have more spare time for you to stay late at night and wake up late in the morning. Doing things like that may disrupt your biological clock and lead to some health problems. If you're used to waking up early, you should continue as usual. It's good for your health. Besides, you won't have to adjust yourself much when everything is back to normal. For some people, getting out of bed in the early morning seems impossible. Rocket alarm application is a perfect solution. The alarm will keep on ringing until you complete a mission, which could be anything from smiling at the camera, swiping the star icon on the screen to touching the rocket, or solving a crazy maths problem. Rocket alarms make getting out of bed more fun and to help prepare your mind for any upcoming activities.
Stay motivated with goals
Creating a to do list for each day can keep you productive and organized. If you have a Gmail account, you can easily access the Google Calendar. Not only can it help you set up a meeting, but it can also remind you of all the tasks you need to do each day. When you open the Google Calendar, simply click on the day of the week you need to make a reminder. Then, you can type in what you need to do and select it as a "Reminder" or "Task". If you select "Task", you can add details of what exactly you need to do and select the time period you would like to spend on it. By recording tasks you need to do on the Google Calendar, you will be able to prioritize your work more effectively.
Adjust workspace and break time
Try to make your workspace comfortable as much as possible by finding a chair that supports your body. Sitting on a comfortable chair helps you to spend time concentrating more on work, rather than suffering a pain in your back. You should make sure the computer is stationed at the eye level by adjusting the computer at appropriate height. It's also a good idea to have some plants in your working area, so you can rest your eyes on it and reduce stress. Don't forget to take a break by leaving the computer screen to give yourself adequate time for relaxation during the day.

To lessen eye fatigue, download Eyeleo, a computer application that reminds you to take a break and show a simple eye exercise. If you use Chrome, Firefox or Safari, you can download Protect Your Vision, web browser extension, to activate desktop notifications when you need a break from your computer screen. It will put your computer into sleep mode and alert you when it's time to get back to work.
Good home internet is a key
The important thing for working remotely is a reliable fast speed internet. As we need to connect with others by using online communication tools such as video conferencing, video calls and emails, a strong internet signal will help you work smoothly as if you were in the office.

While working at home could feel overwhelming, we believe work-life balance is still important for everyone. You should manage your time by setting your work hours, stick to them and make time for yourself to do activities or enjoy your hobbies.