Save Forests and Wildlife from the Comfort of Your Couch
17 February 2020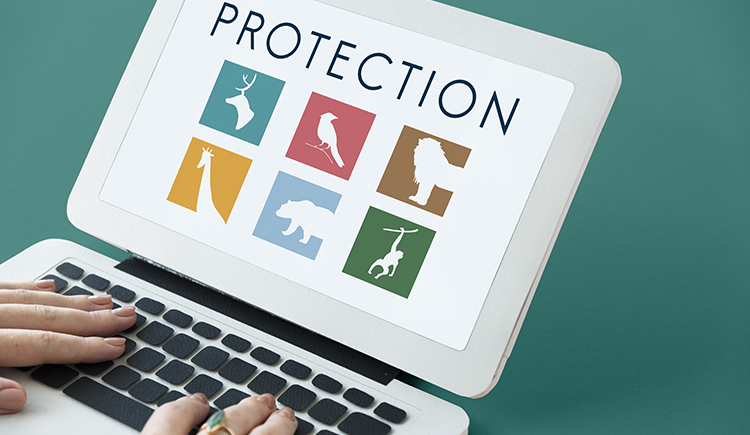 Recently, we all have seen the news about the massive bushfires across Australia. Apart from human fatalities and property damage, the bushfire crisis has severely destroyed forest areas and injured millions of wildlife species. This disaster helps raise people's awareness about saving forests and wildlife. Although many worldwide organizations are trying to improve the situation, it seems not sufficient. Actually, everyone, even you who are browsing the internet on the couch at home right now, can participate in the mission to save forests and wild animals. If you don't know where to start, here we will show you the ways.
Stand up for wildlife
The easiest way that costs you nothing and requires just a little effort from you is signing the pledge on the World Wildlife Fund (WWF) website. This is an act to show that you will never ever be a part of or support any wildlife crime, will try your best to stop the demand for illegal wildlife parts and products, and will commit to preserving wild animals for future generations. With your pledge, you also urge the government to strengthen wildlife law enforcement.
Sharing is caring
You can try another simple way, i.e. sharing news, stories, articles or even your own messages about forestry and wildlife conservation via social media such as Facebook, Twitter and Line. These online channels can reach a wider audience. Little stories or messages you shared may be able to raise public awareness about saving forests and wildlife. Please remember that your voice matters and it can make a positive change to the world.
Every dollar counts
Making a donation online to the forestry and wildlife organizations, whether it is a huge or small amount, greatly contributes to your need for forestry and wildlife conservation. You can start by donating on the GoFundMe website. On this crowd-funding website, you can discover a lot of campaigns for saving forests and wild animals. Just choose the one you like and help them reach the goal of their fundraising.
If you're the one who is worried about koalas injured from the Australian bushfire, you can save one (or many) of them through the annual e-adoption program of Koala Hospital or making a donation to the hospital at your convenience.
Support hero rangers
Rangers play major roles in protecting forests and wildlife. They work very hard to save and protect natural sanctuaries and every species inhabiting there. They also have to fight against wildlife crimes. If you want to support these amazing people, you can send your compliments via websites of the sanctuaries for which they work. In Thailand, you can raise funds for hard-working rangers by buying products from the Seub Nakhasathien Foundation website. Your spendings will be used for conservation projects and giving financial support to rangers.
Another way you can help these heroes of the forest is donating to the Rangers Fund. The aim of this fund is to buy life insurance for rangers in case of any accidents or unexpected situations.
These four simple ways are just the beginning steps to help save forests and wild animals that are in crisis now. However, we can't deny that saving forests and wildlife is a long-term effort. So we should nourish ecological conscience about forestry and wildlife conservation in every people. This way we can come a little closer to the goal of having sustainable conservation.