Being Alone on New Year's Day is Fun.
Thanks to the Internet

20 December 2019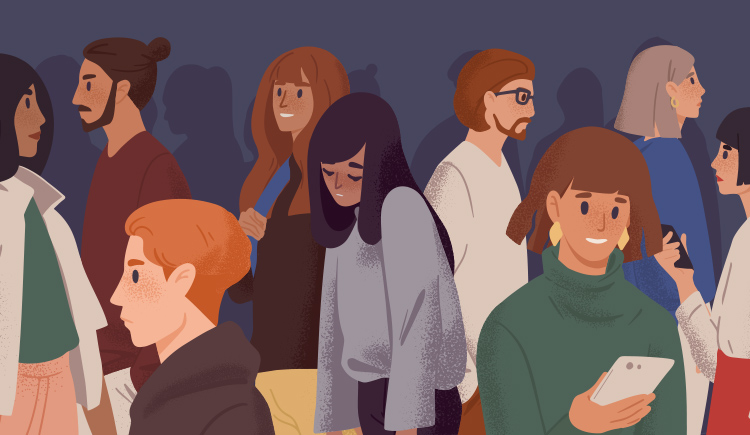 New Year is around the corner. Most people may have a celebration plan with their sweeties. But what about the person who doesn't have any or just doesn't want to go out of their cozy home? It's not a crime to be at home on such a festive day. You can just connect to the internet and find interesting online activities to enjoy yourself (and there are plenty of them!). Here we will suggest some of them as an alternative way for you to celebrate your New Year.

Indulge yourself with online shopping
End of the year is the best time to give your family, friends and even yourself a gift. However, going to shopping malls at this time of the year may make you frustrated and annoyed due to traffic density and a big crowd. So, doing the shopping online can solve this problem. Online shopping websites such as Shopee and Lazada help you place your orders from your home. Just choose products you want from their catalog, order and make a payment—that's it. All you have to do next is to wait for product delivery at home.

Enjoy yourself with favourite food
Don't let yourself starve on New Year's Day. So, make sure that your tank is not empty. There are many websites that provide food delivery service, for example, Foodpanda and Wongnai. You can order yummy menus from your favorite restaurants to eat them all at home without worrying if other people are staring at you. Or you can invite your friends or family members to eat at your place. A full house is a happy house, right?

Play online games till you drop
Whether you are a professional, amateur gamer or not a gamer at all, playing online games is an activity that you can easily find amusing. It also helps you improve your mind and exercise your brain. Please make sure that your internet speed is fast enough for the online game that you want to play and keep your character alive throughout the game. If you're not sure which speed that you will need for playing online games, you can check out here.
Plan a movie night
If you need to see a movie on New Year's Day and feel uncomfortable to go to the movies alone, the streaming websites like Netflix and TrueID come to your rescue. On this kind of website, you can explore a variety of movies, series and shows. You just choose the programme you love, sit on your favorite couch and lose yourself in it. If you like, you can grab popcorn or some snacks and soft drinks. It makes you feel like you are in a cinema. To ensure optimal streaming quality, you might go to read our previous article to see the suitable internet speed for streaming activities.
Being alone is not a sad story and, surely, you're not anti-social or unwanted. If you look on the bright side, you could consider it as a chance to recharge your energy, contemplate your life and get in touch with your own emotions. You may spend this time setting your goals for the new year. Finally, we wish the next year is your best year. So now it isn't too soon to say "Happy New Year!" to all of you.