How to survive the concert ticket war
09 August 2019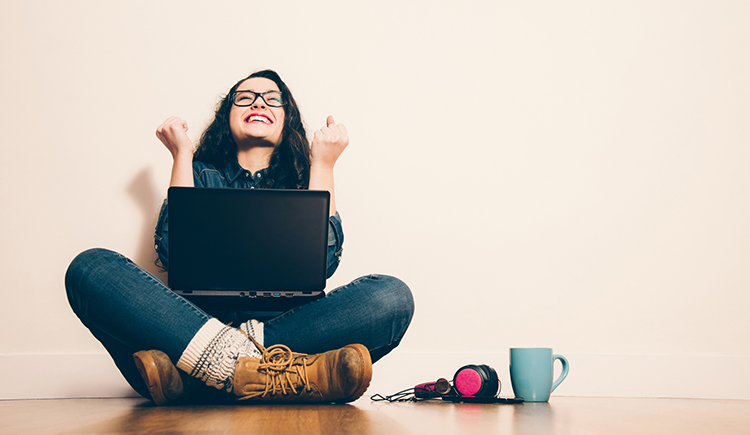 These past few years artists from all over the globe have paraded to Thailand for concerts. According to the statistics from Mangozero, during the past 5 years K-pop artists have held concerts more than 300 times in Thailand. Of course, K-pop fans are thrilled to see their favorite artists perform at their home country. However, nothing in life comes easy! And concert tickets are no exception. Before we can actually see them perform live, we have to survive the ticket war first. Even though the days when we had to wait overnight in line in front of ticket counters are long gone, booking tickets online comfortably on your computer at home doesn't guarantee that you can get hold of tickets before they are sold out right in front of your eyes. This is because booking concert tickets online is a lot harder than it looks, especially when the artists have huge fanbases. This would also mean more competitors fighting in the same war. From the heart of one fan girl to another, TrueOnline would like to share some techniques on how to win the online concert ticket war. This will be helpful if you're preparing to book tickets online for the first time or have been defeated despite many efforts.

With fast home internet, success is within reach

The first thing that you need to prepare is your home internet. You must be sure the internet package that you are using delivers fast, strong and stable internet signal. The specification that should be focused on is the web page download speed. If you're not sure about the speed of your internet package, you can simply check it yourself by visiting a website such as Fast and Speedtest.adslthailand or using an app.

While testing the internet speed, don't forget to check how many devices are connected to your home internet. If there is more than one connected device, you must sum up the speed result from each device in order to know the real speed. For those who don't have internet at home, do some research first so that you can select the package that suits online activities of everyone at home. (Refer to our last month's article "Explore the Internet Speed for Different Streaming Activities" for more information). However, if you live in a dorm or apartment and has to rely on a public WiFi, try going to an internet cafe where strong internet signal is guaranteed instead.

Practice makes perfect

When you've got the internet covered, you should visit the ticket booking website before the tickets are available for sale in order to have some ideas about the procedures such as ticket booking steps, queue systems and payment channels. It's recommended to register as a website member first so that when it's time to book tickets you can just log in and start booking the tickets right away without having to waste your precious time filling in the online registration form. Time and tide wait for no one, especially when it comes to concert tickets.

Always have a back-up plan and be prepared to hit F5 at the right timing

Being well-prepared, having high-speed internet and knowing what to do and where to click on the booking website might make you feel relieved. But, it still doesn't ensure that you will succeed in booking tickets because there will always be people who are just faster than you. (Annoying but true!) If all the tickets are gone within minutes, we know you must be angry and frustrated but don't give up just yet! Find out whether it is possible to book other dates, rounds or zones. But if it's inconvenient and you don't have many choices, have some patience and keep pressing the F5 button like your life depends on it. This might be your lucky day. Who knows? Maybe the person who has already got the ticket don't pay in time. The ticket will return to the system for booking later. Here comes your second chance of redemption!

A Friend in need is a friend indeed

If the odds are not on your side when you are seemingly fight in a losing battle alone, don't buy overpriced tickets even though it's your last available option. Keep telling yourself "You're not that desperate!" Don't support this vicious cycle. More people who truly want to see concerts and support their favorite artists would be able to buy tickets themselves, if there were less people who buy tickets for commercial gain. And things could get worse if the person who claims to have tickets is actually a fraud and don't have them in the first place. We're now living in a dangerous world where we can't trust anybody. So, would it be better to ask your friends who also like the same artists as you or your family to join the battle? For example, while you are trying to book tickets in front of your computer at home, you might ask your friends to do the same at the internet cafe. But be careful! We don't have you to end up buying more tickets than you're supposed to. Communication is key here. Talk to your buddies first before finalizing the payment.

And last but not least, if you have already tried all of the above but still don't manage to get concert tickets, hang in there! Your day will come… It's just not today!