Eat for a better body in the digital era
05 June 2019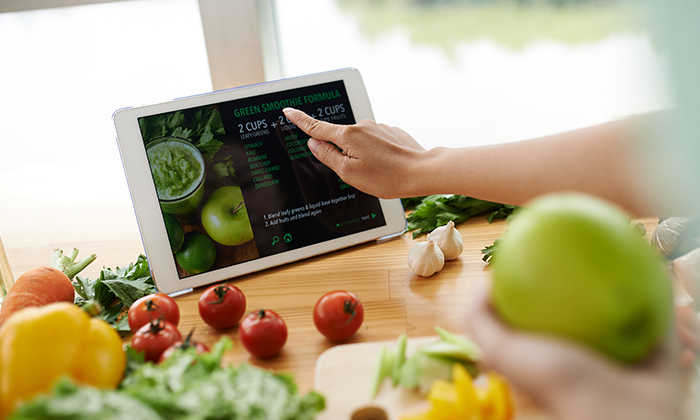 Believe it or not, you can actually have a good life starting from eating. Not many people know that apart from making our body strong, the food we eat every day can actually transform our body to permanently be a better version of ourselves. Research after research have all claimed the same thing that "food" has up to 80% impact on our body. As for the rest of 20%, we still need to exercise as well (Duh!). However, we all know that rushing through lives these days makes it easy to forget about the same old quote that always haunts us "You are what you eat!" and eat whatever we feel like. Then, the next thing we know is our health is deteriorating with excess fat everywhere in our body. Luckily, we might have a way out for you. It's our pleasure to assure you that it's not too late to turn over a new leaf and stop this cycle. With this in mind, TrueOnline would like to give tips to everyone in the Digital 4.0 Era on how to have a dream body without feeling hungry all the time.

Find clean food inspiration at your fingertips. The secret to a dream body is in our hands.

If you already love cooking and manage to find the time somehow, you can find new ideas for healthy food recipes from all over the world at verywellfit. Not only will you find ingredients and instructions in details, this website also provides information on preparation time, number of servings, number of calories per serving and other nutrition highlights. This information is highly beneficial to those who want to control their weight and stay in shape. Importantly, every dish looks scrumptious as if it came from fancy restaurants. Another website that we'd like to recommend is fitfoodiefinds. You can find many beautiful pictures, international recipes for main dishes and desserts including video clips. You'll never get tired of choosing what to cook in each meal.

Have no time? Don't know how to cook? No worries! Just order it online

Ordering packed "clean" meals is one of the alternatives that is easy, convenient and fast. And it's perfect for those who are not good at cooking or simply don't have the time. If you fit into that category, "Polpa by Dahmakan" is just the website for you. You can order packed meals online and have them delivered to your house for free. And the website also conveys information on number of calories, nutrition facts, ingredients and seasoning for the preparation. Another website that we'd like to recommend is healthybytasty. One of the unique features of this website is that there are up to 7 meal courses for you to choose: from the paleo diet that is based on natural unseasoned products, keto diet that allows you to burn fat with fat, vegetarian diet, recovery diet to pregnancy diet. Not only does the food look and taste amazing, but you can also rest assured that it is made of high-quality ingredients. This is considered as another step for food delivery service.

By now you can probably see that eating to transform your body is not as hard as you think. All you need to do is choosing what you eat. If you continue doing this, you will definitely have a fitter body and better health in no time.