Online Grocery Shopping
for Stay at Home Moms
10 April 2018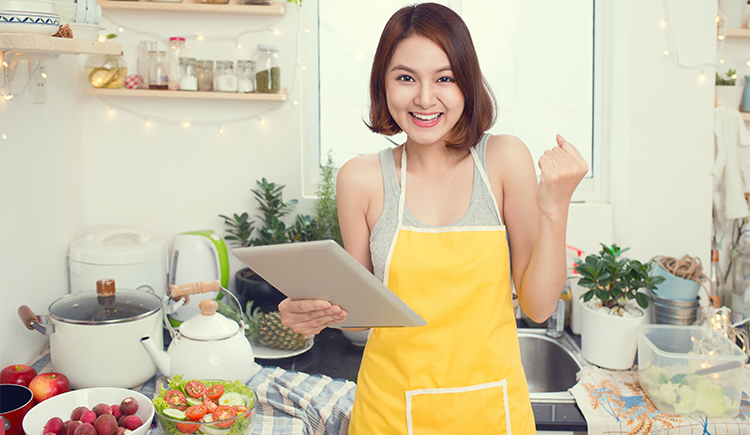 The Thai New Year or Songkran Festival is just about to start. During the 5-day festival, everyone will be busy splashing water, going to the temple, or relaxing at home. For a stay at home mom, it may be difficult to commute outside of the house to buy groceries because most shops will be closed for the holiday. And if your house is not even close to a supermarket or the fresh market, you will need the find your way through crowded streets and shopping malls. This is why grocery shopping online can save your life during the holiday since it's incredibly easy to buy what you want from home. You can choose from a variety of items ranging from rice, dried food, seasoning, fresh vegetables and meat online. The delivery will arrive at your doorstep within a few days.

Why Thai consumers are choosing online grocery shopping?

One of the major benefits of online grocery shopping is getting all cooking materials delivered to your home. One of the members on Pantip website made a review about online grocery shopping and commented that she didn't have a car, so going to a supermarket was difficult for her. It's more convenient to simply browse for heavy items like rice and soy sauce online and have them delivered to her home.

Khun Air, a well-known mom blogger, shared her online grocery shopping experience when she just had her baby. She was very busy taking care of her kid and doing household chores so she ordered fresh food, vegetables, and fruits on a mobile application for her convenience.

According to a survey on online shopping behaviors of consumers at Thailand Online Mega

Sale 2015, which was organized by Electronic Transactions Development Agency (ETDA), beauty, health, and food-related products were items that consumers bought most.

Where to buy groceries online in Thailand?

Leading supermarkets in Thailand like Tesco Lotus, Central, and Big C have online grocery shopping services available on their websites and applications. Some supermarkets calculate shipping charges based on a distance from the supermarket to your home while some require you to spend a minimum amount to order online. Some supermarkets offer free shipping when you purchase a minimum order.

Online supermarket order is simple. You can start shopping by choosing items that you want in your cart. It will automatically calculate a total cost of your order. You can either pay by cash on the date of delivery or by credit card.

Want to try online supermarket shopping? You can check out Tesco, Tesco Lotus Shop Online application, Tops, and Big C.