TrueOnline Awarded Brand of the Year 2018
18 December 2018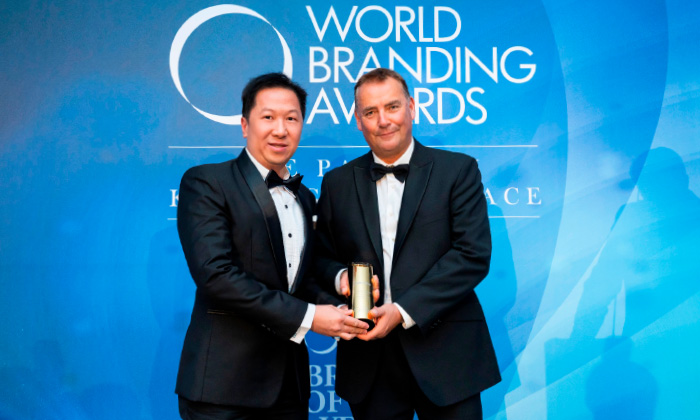 November 2, 2018 London – TrueOnline, represented by Dr. Kittinut Tikawan (left), True Corporation Plc's President (Co), receives Brand of the Year Award from the 5th World Branding Awards from Mr. Richard Rowles (right), Chairman of the World Branding Forum, in a ceremony held at the Kensington Palace in London, United Kingdom. Winners are uniquely judged through three streams: brand evaluation (30%), consumer market research (30%), and public online voting (40%).

"True Group is very pleased that TrueOnline is one of the brands representing Thailand in the World Branding Awards this year at the iconic Kensington Palace in London. TrueOnline is very proud of this international recognition, which was based on as high as 70% of public voting from consumers and the general public. It is also the second year in a row that TrueOnline is the only broadband internet service provider from Thailand to receive such the honor as the winner of World Branding Awards. It is also a reward for our hard work, encouraging and motivating us to continuously improve TrueOnline's products and services to reach higher level of customer satisfaction and global recognition," Dr. Kittinut said.

"The awards celebrate the achievements of some of the greatest brands around the globe. With an average of just six winners per country, it is truly a great achievement to be a winner of these awards," said Richard Rowles, Chairman of the World Branding Forum.